Talladega nights - part 4 ................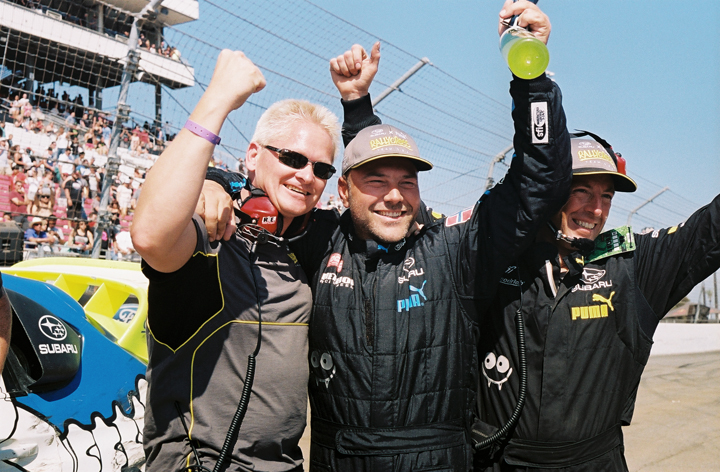 The Viking Warrior Sverre came off the starting line - Straight chopping heads off. This guy is a psycho behind the steering wheel . He drove like the Norwegian Dukes of Hazzard and earned his first medal in the good ol US of A.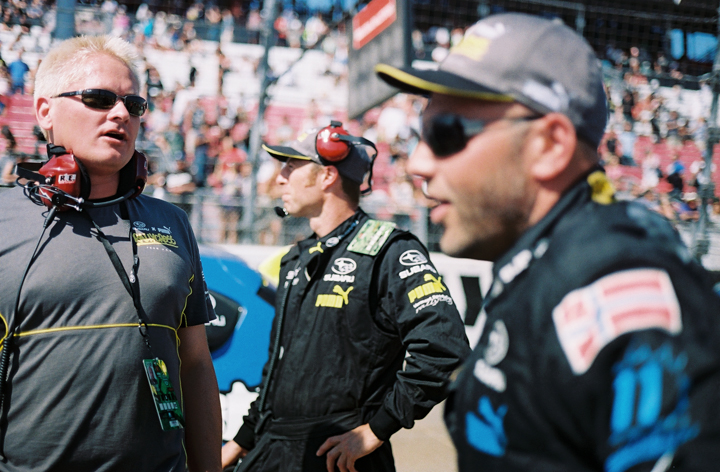 At the finish line a few of us jumped the barriers and ran towards the drivers and the winning cars. It was chaos on the track. Pieces of wreckage everywhere. Some car parts still smouldering. Oil and coolant leaking everywhere.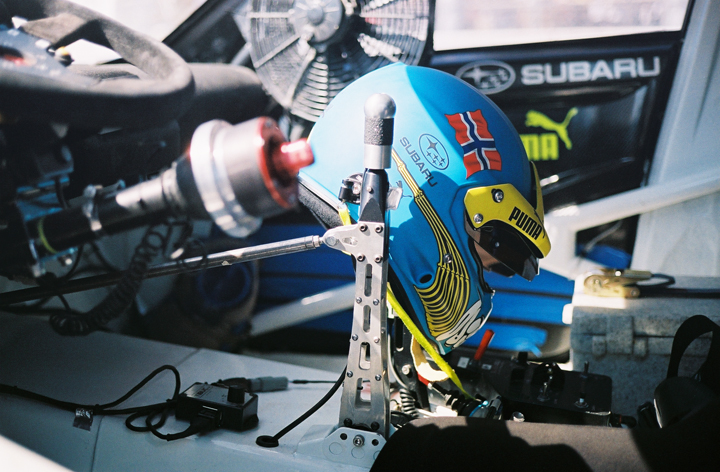 Inside Sverres 600 horsepowered longship.
He blazed to the finish line with barely any rubber on his rims. His car looked like Kong took a shit on it .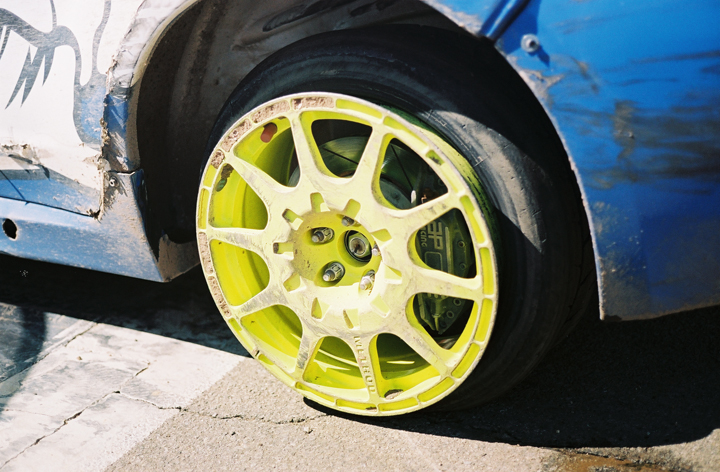 Ricky Bobby wheels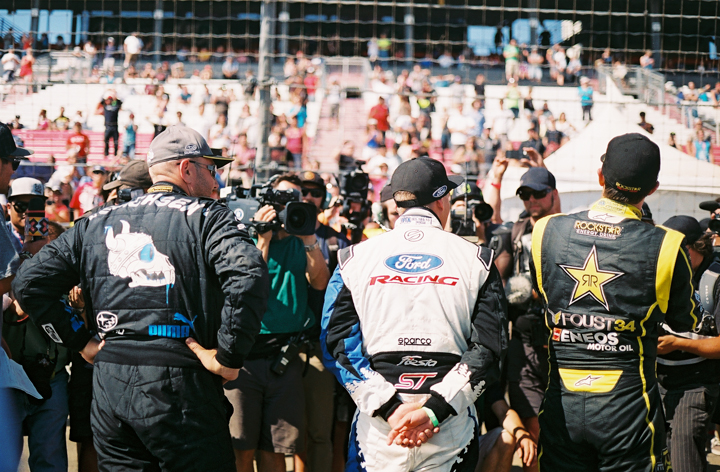 Media frenzy on the track. The best part about today was i never felt like i was at the X Games once.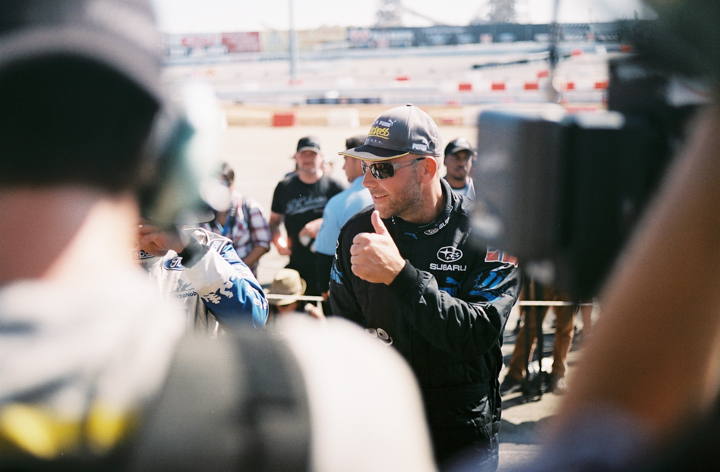 If Los Angeles gets blown up by aliens or slips into the ocean. Im moving to Norway.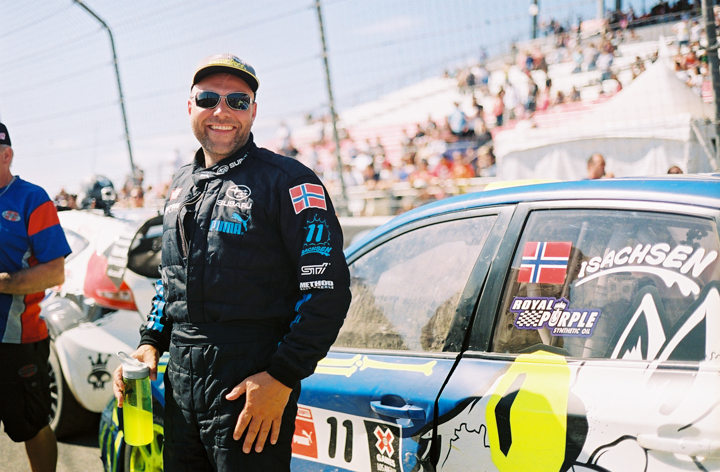 Sverre Isachsen is a rockstar. Best dude ever............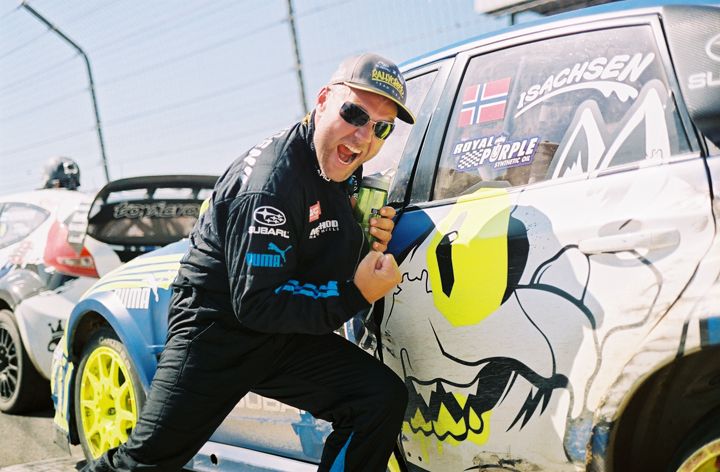 Shredding beyond the thunderdome ..........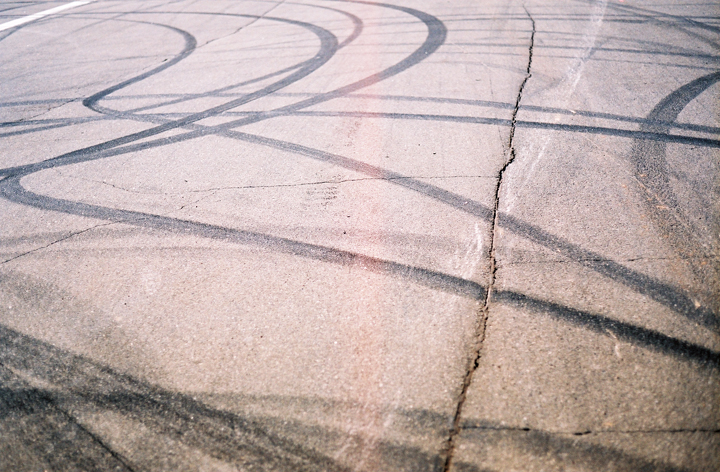 The skid marks all over the course didnt even make sense. Looked like a really drunk person with a black paint roller wandered all around aimlessly. Looked retarded !!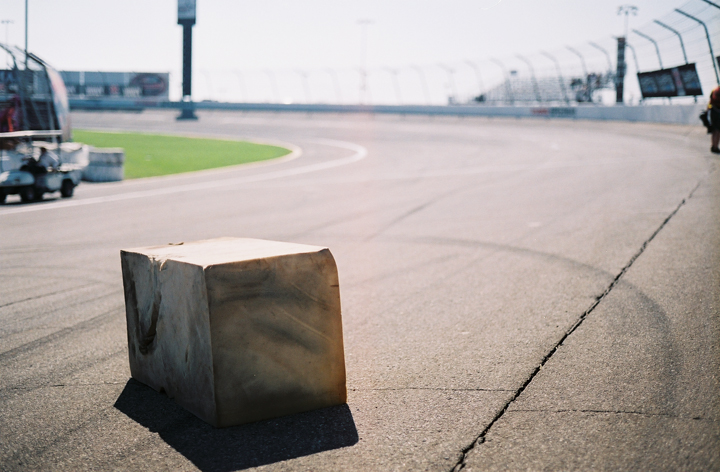 Ken Block..............
Phenominal day at the Irwindale Speedway today. I'd never experienced anything like this. Huge thanks to the whole Subaru race team for letting me shoot in the pit.
Also big thanks to Jonathan and Andrew at Puma for making all this possibles. Im gonna go home now and ride my bmx around my neighborhood while making car noises and doing skids !!