Back into the Super 8 laboratory hall of fame ..........
Once again Package Speilberg nails the camera work.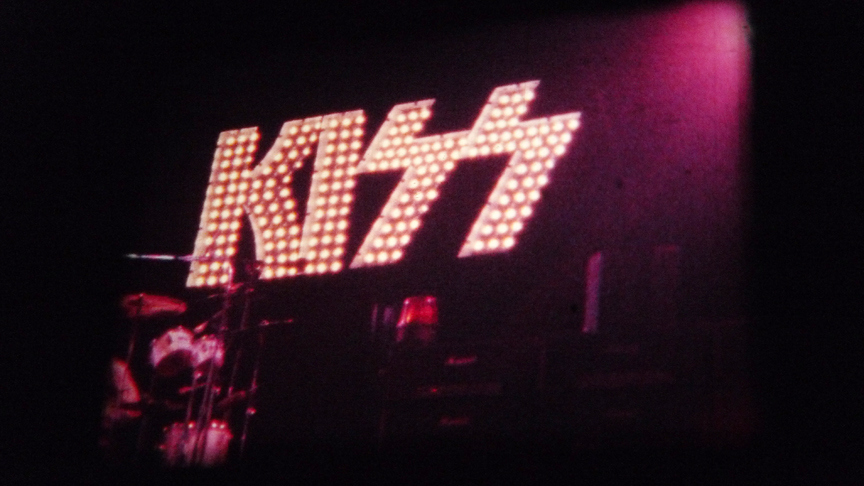 The first reel we watched was incredible. Footage of Kiss in the Early days. No pyrotechnics , homemade costumes , on a tiny stage opening up for Mott the Hoople and the Pointer Sisters. Hows that for a line up??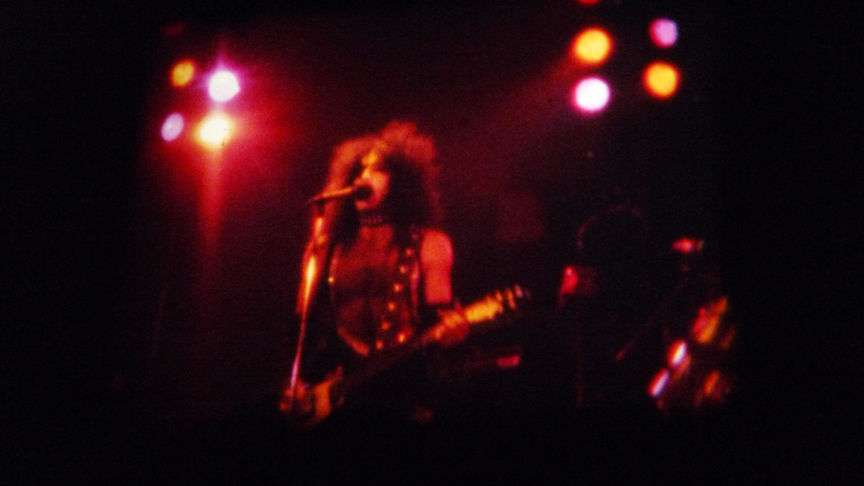 Young Paul Stanley belting it out ......... Budget costumes and limited bedazzle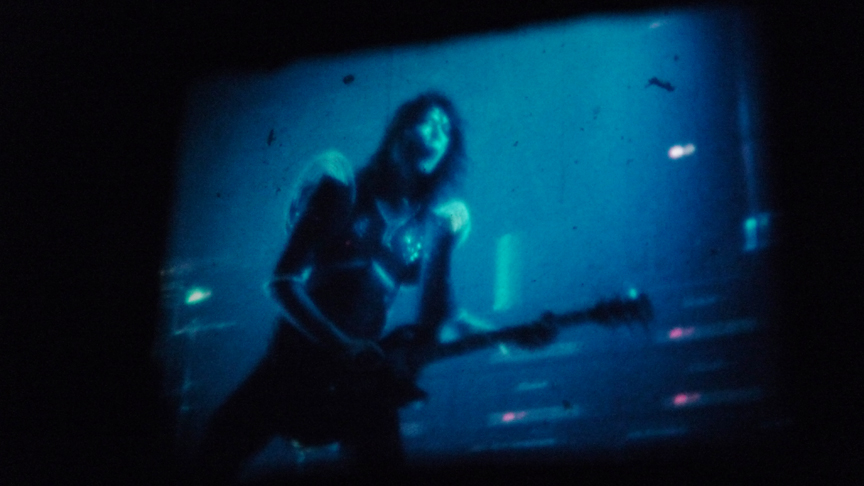 Starchild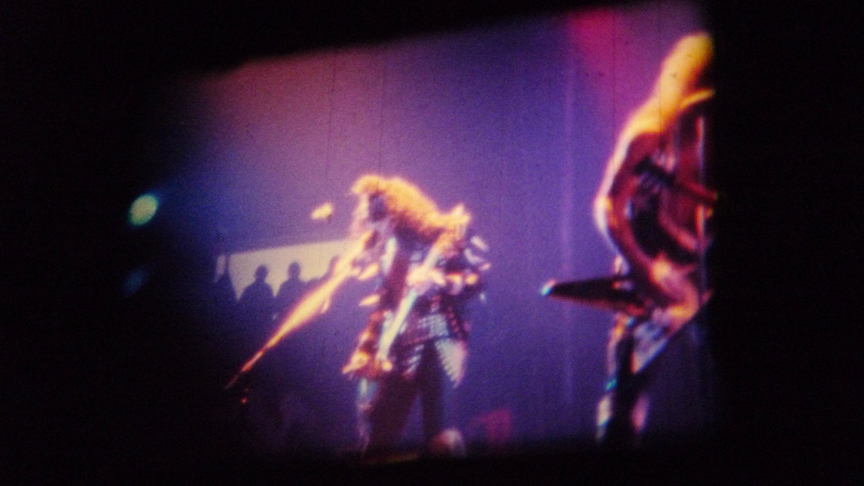 The most famous tongue in the world - Gene Simmons
Word got out that Package had rare Kiss concert footage and collectors from all over showed up to bid on the film reels. Here director Oliver Stoned shows some Kiss fanatics his homemade reel covers from the 70s. While the movies whirred through the projector , these two collectors whispered rabidly to each other the entire time. You could tell they were about to burst at the seams. Superfan's are epic . They get all worked up . Almost like a possession or a hypnotic takeover . It was a treat to watch.
"Hey i think these 2 dudes are in the Kiss Tribute band that plays all the time" - Weibusta texting me as fake Gene eyeballs the shite outta me. It was a tense business pow pow in there. These guys were all business.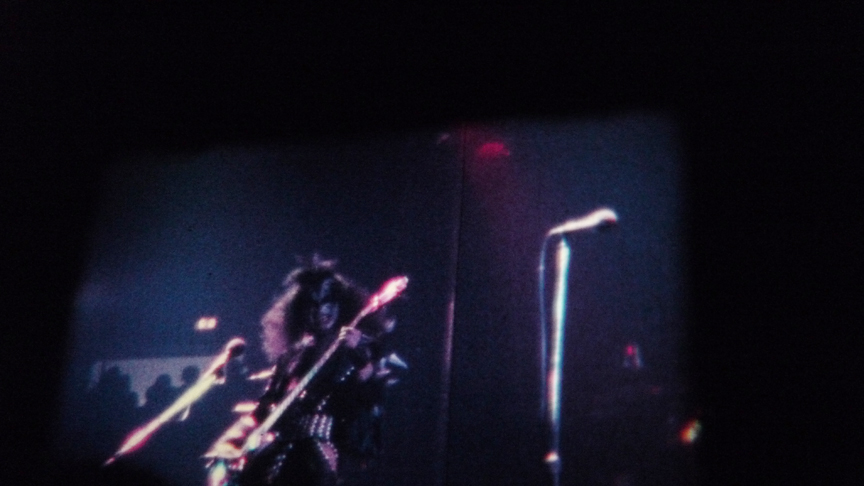 The second reel was footage of Kiss after the worldwide explosion. Rock n roll superstars headlining with massive stage show and costumes with no ductape or safety pins anywhere in sight.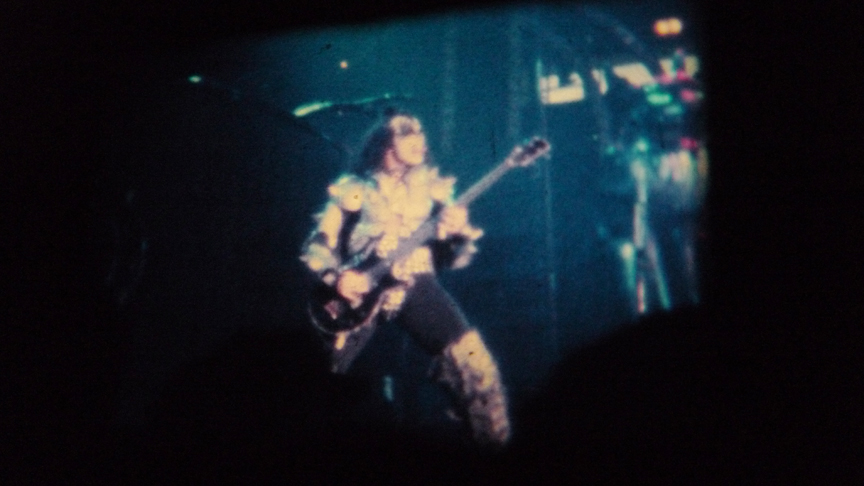 The transformation was magical.
The drum kit alone was bigger than the stage in the last movie. Mental amounts of things to hit and bash . Fuckin aces !!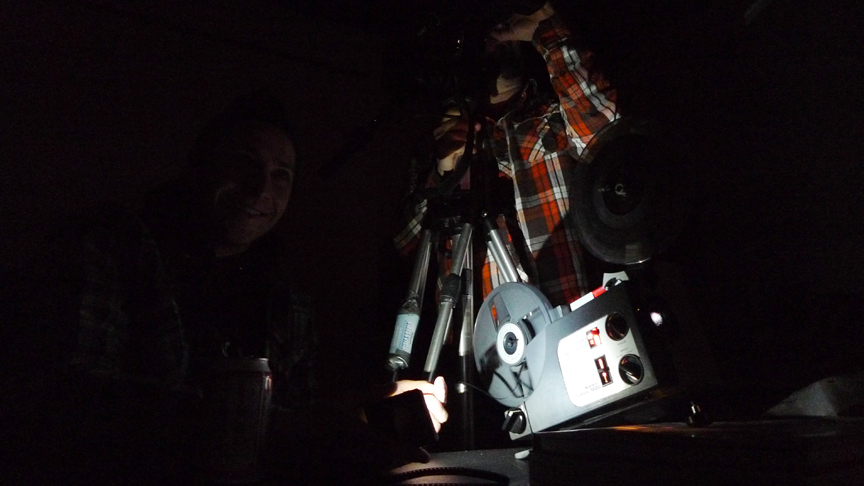 Half way through this epic presentation the film had a minor meltdown and metres and metres of footage spewed all over the room. I thought the 2 Kiss fanatics were gonna burst into tears right on the spot. Here One Flew Over the Coopers Nest is hired to feed the reel gently back into the machine..........Priceless shit. So much of the movie was all over the studio floor . Package had the scene on lock though. Endless banter and charades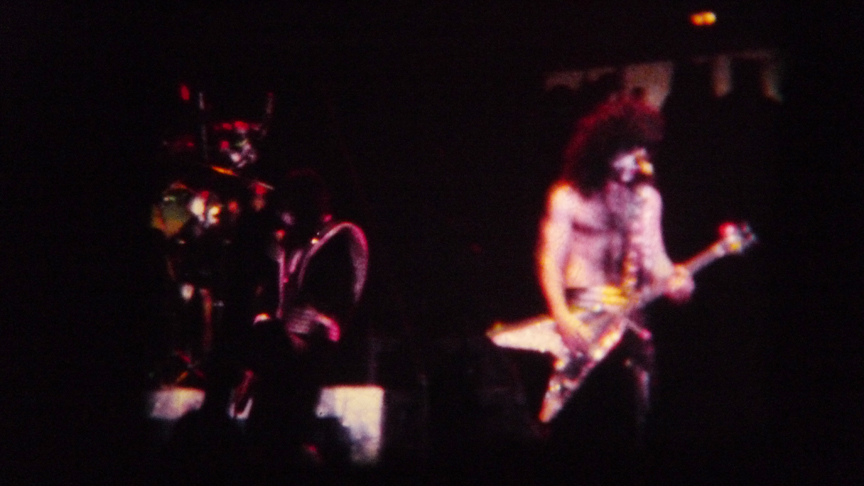 Love Gun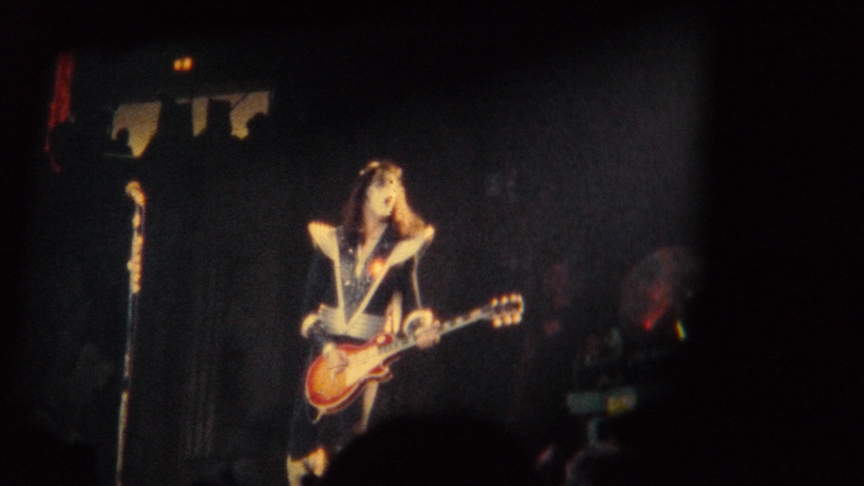 Strutter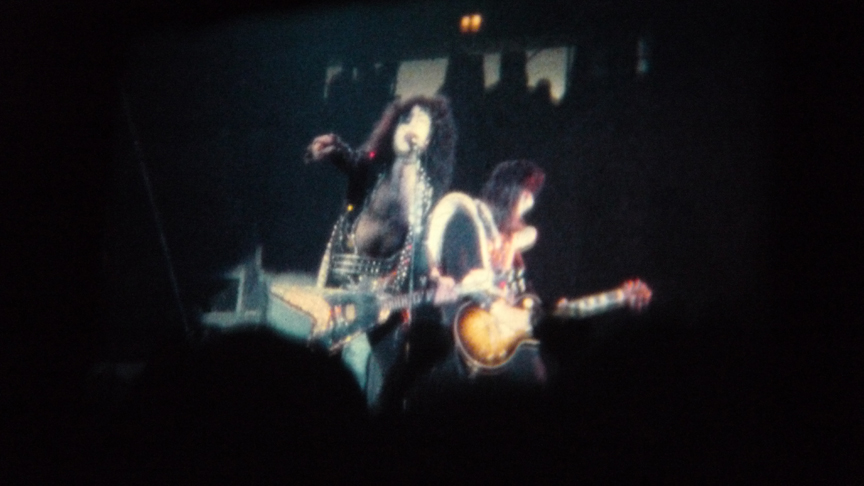 Rock n Roll all Night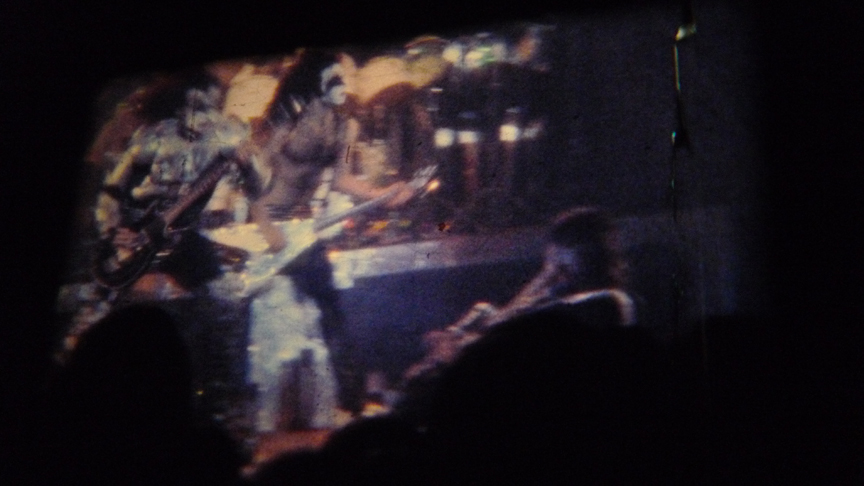 Crazy crazy nights............
What a performance. All kinds of ups n downs and heaps of cracks . We all filed out of the studio cracking up and i watched the Kiss Fanatics hovering like two British teenage girls trying to get a autograph of The Beatles.
Stay tuned for the auction of the Kiss footage. Im going to do a full story on the characters that show up for that sale.