The Curl Up n Dye and Closet Revival Freak Show Fashion show went down sunday evening . Its an incredible show put on by volunteers from all departments , hair , makeup , models , dancers , lighting and music. This year all the proceeds were raised in the honor of Jess Kriss. One of our best freinds who passed away from cancer . Jess was one of the raddest , coolest ladys i ever met and she would've had an absolute blast at this fashion show .............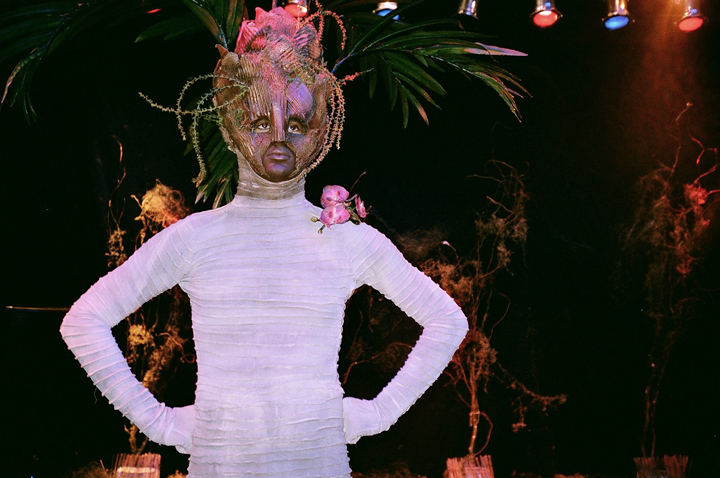 Inside the venue giant tree statues stood over the crowd. moving a few inches every 20 minutes.
Prince opened the show with a purple bang.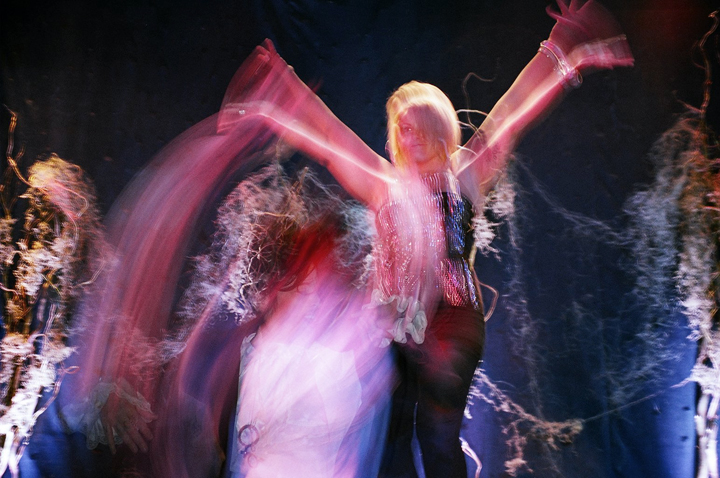 My camera ate the brown acid
In the next section this guy nailed it as Axl. Absolute perfect moves as Guns n Roses blasted through the P.A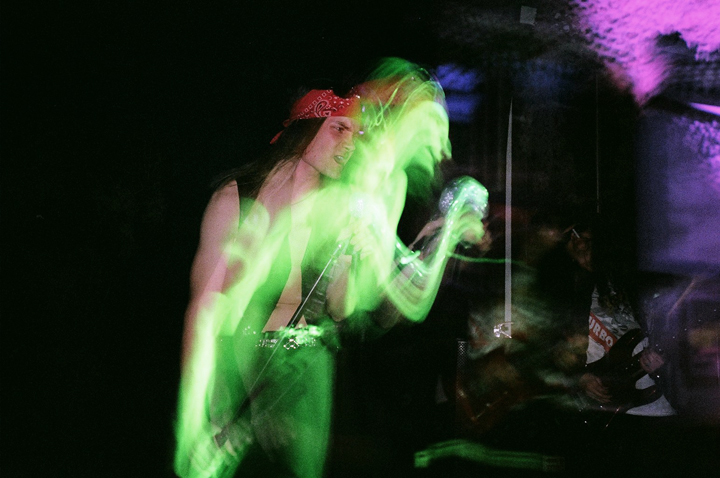 My camera caught the true bi-polar Axl Rose. Rock demons .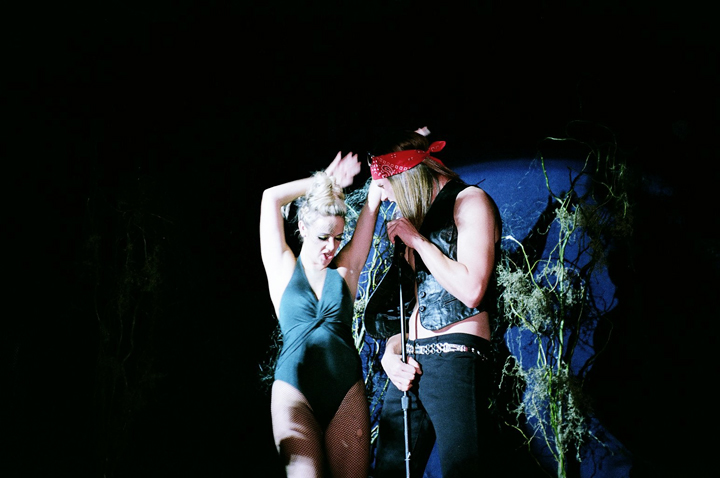 "Welcome to the Jungle" montage was top notch.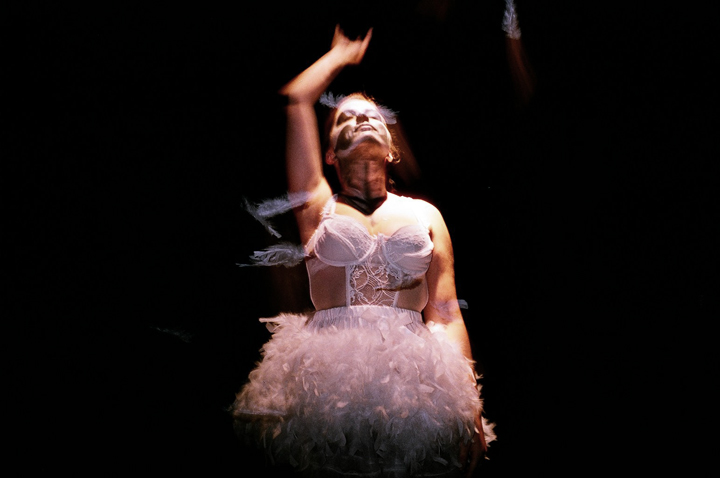 Then the whole stage went black and hundreds of feathers fell from the ceiling , covering this ballerina. It was a perfect quiet moment in the whole show.
Our section of the crowd went apeshit when Cooper burst out onto the stage. As he slithered and crawled like Gollum to the sounds of Metallica's Sandman everyone went berzerkers.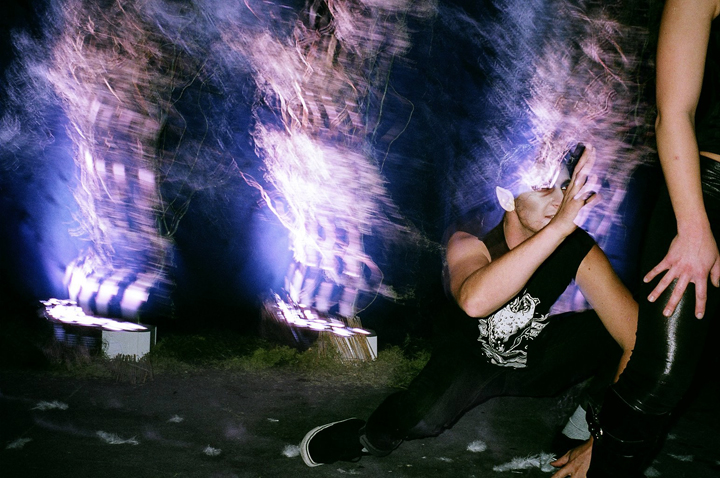 What a creature.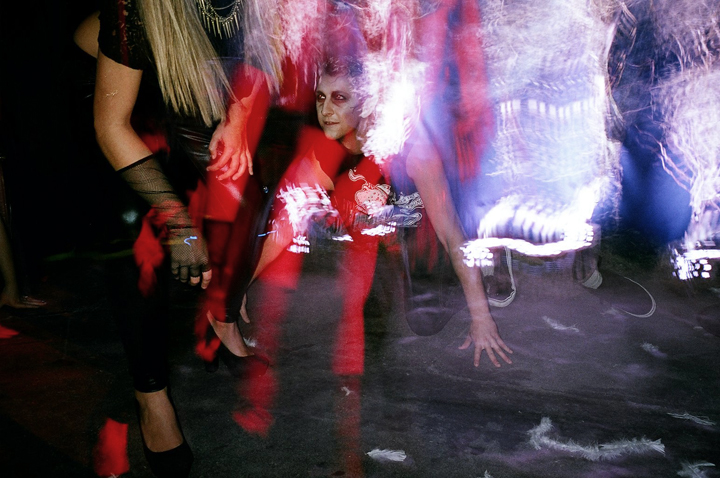 He had tons of hot zombie birds in his section to maul and grab. His makeup was rad . It made him look a wee bit less hung over than normal.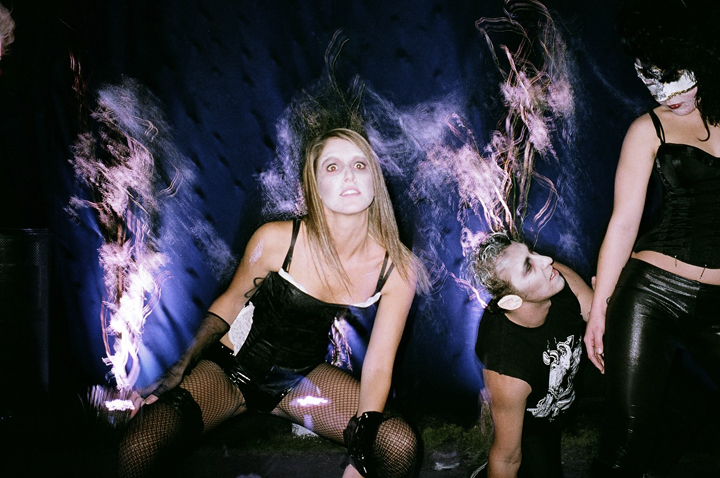 Everyone in his section killed it .
Part 2 coming up - Get ready for Rocket Boy the shirtless lion tamer. Stay tuned