These images are from over a year ago when i entered my first motorcycle race.
The LA to Barstow to Vegas is a 2 day race covering around 450 miles through the Mojave desert. Around 500 people enter and its a race through endless walls of sand to reach Las Vegas. I entered on my 1981 YamahaXT250 "Rambo". loaded with water and gasoline and tools and some rolls of film . I didnt end up taking many photos cos i basically held on for dear life the entire time . It was an incredible and terrifying experience!!
On day 2 at around mile 200 i crashed real bad somewhere in the desert north of Barstow. Broke my wrist and seperated my shoulder and the bike was little mangled but ridable. I was really beat up but kept going . Could barely shift gears but held on and rode into Las Vegas towards the finishing line ...... Covered in sand and dirt . I needed the crew to help me take my jacket off . My arms were a mess. I was unable to pull the zipper down ...... Pure agony !!
We trailered all the bikes back to LA and a ton of x rays later i was all fixed up . Doctor said i looked like a rhinocerous ran me over !!
All in all im claiming my first race a total success...........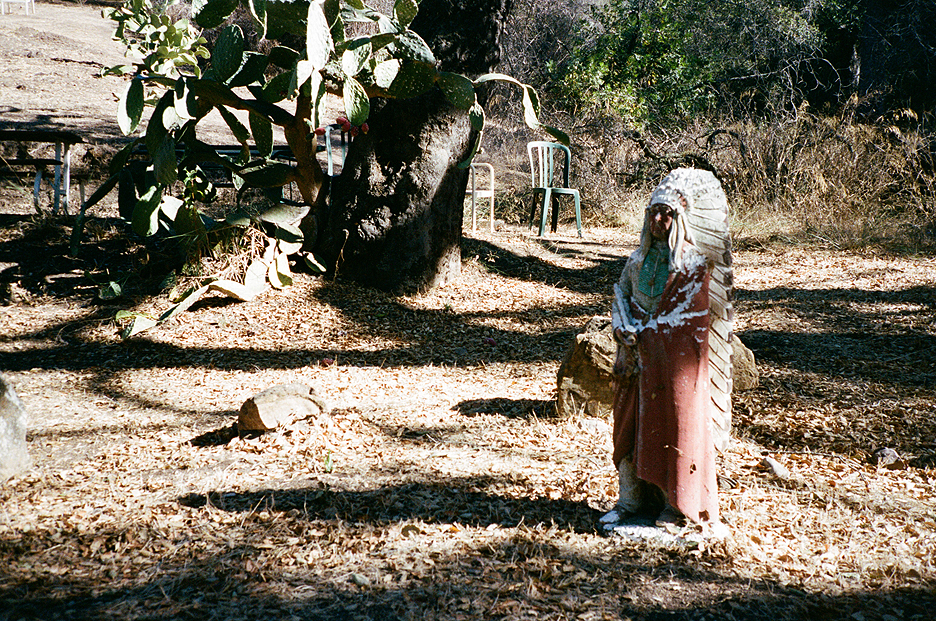 We started in Malibu at an old Charles Manson hangout in the canyon. Weird trinkets scattered all around the area .............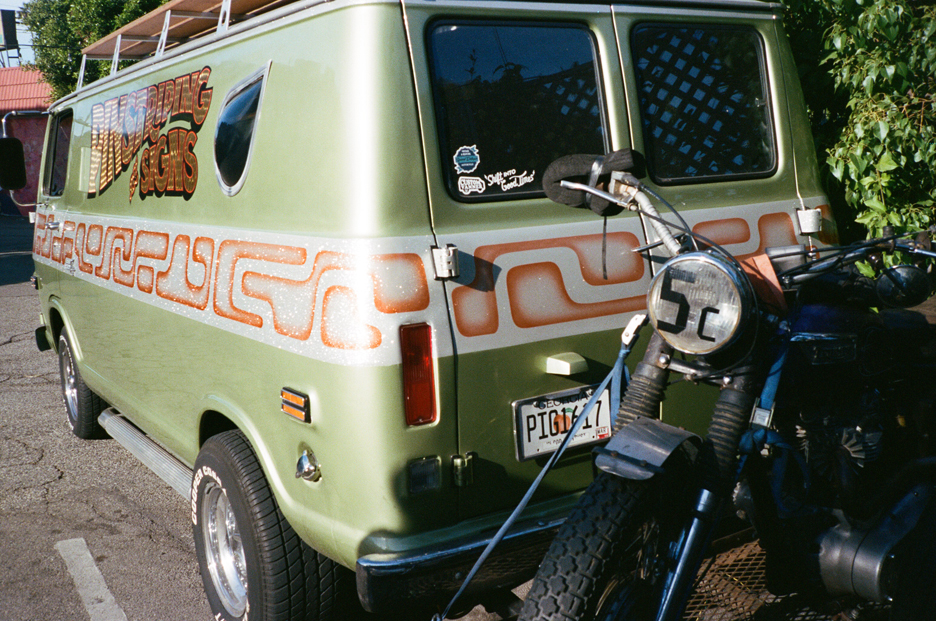 Loading up at Deus in Venice beach .......... Crew came from all over the world for this event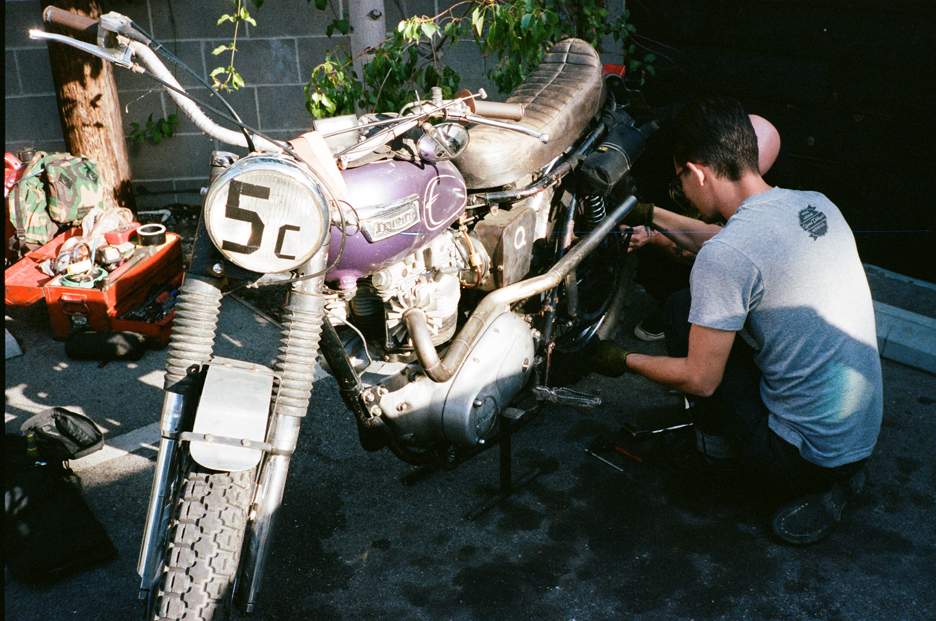 Last minute repairs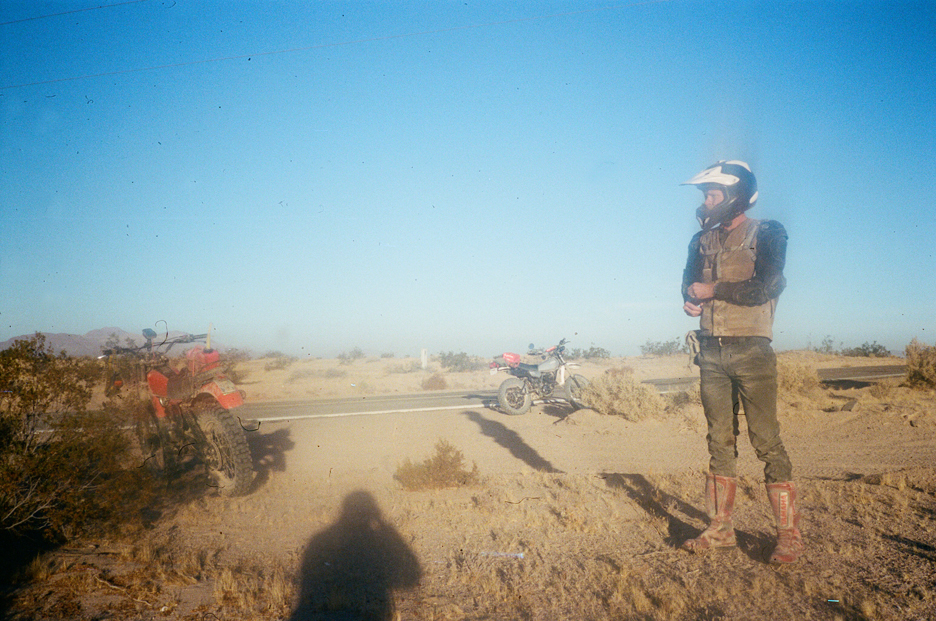 I barely took any photos while on the road ......... This is my ride partner Nevin .......... We battled all kinds of terrain on our vintage piglets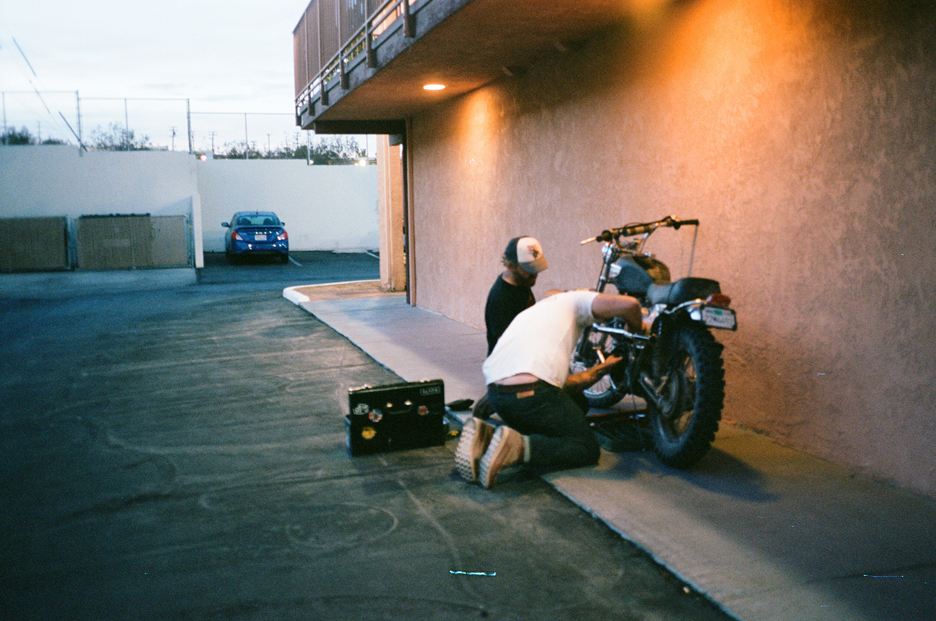 Barstow pit stop for more repairs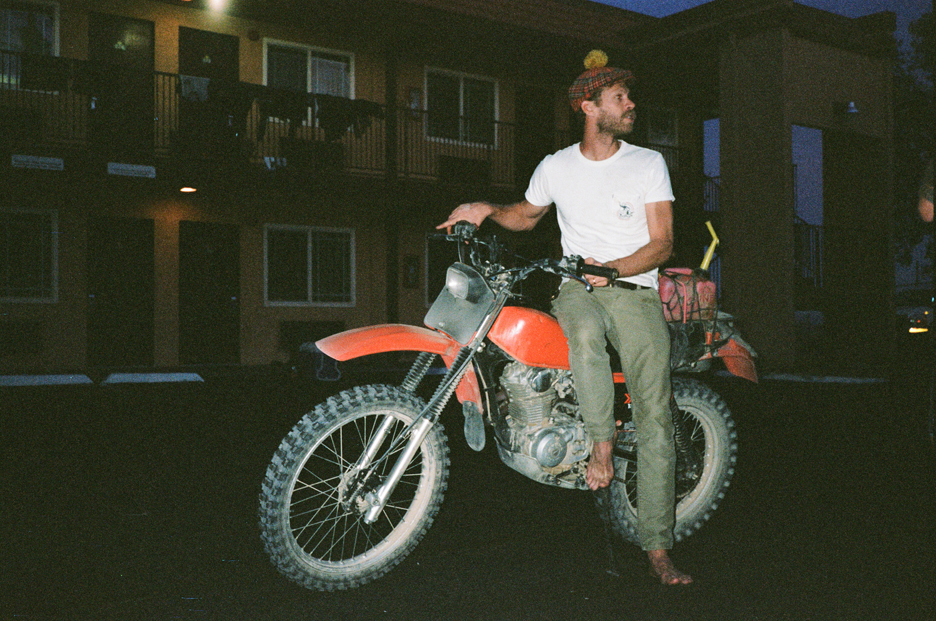 Nevin is a top quality geezer .........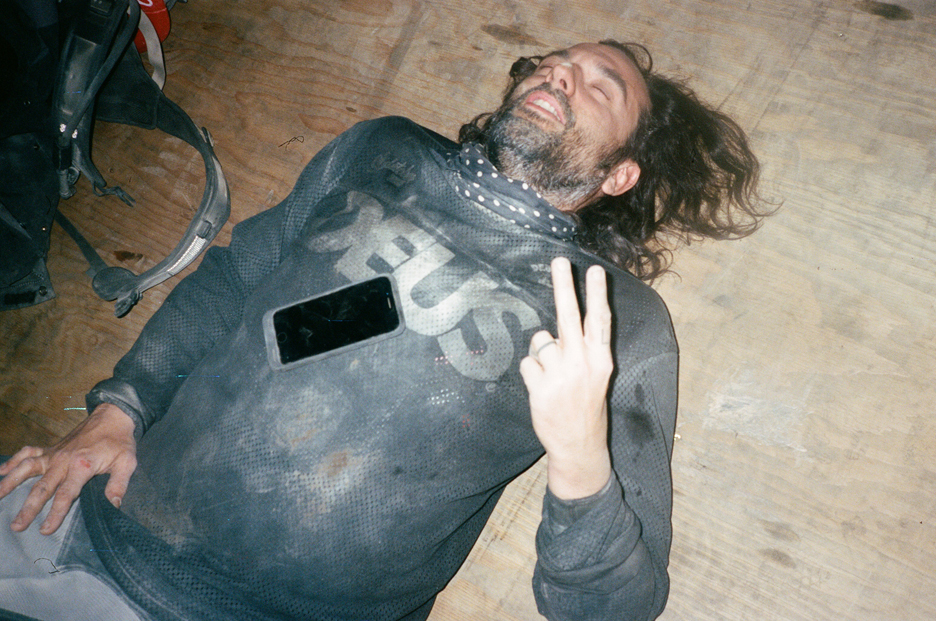 Spain's David El Solitaro took a pulverising also ......
Best time with a phenominal crew .......